Buy Indian Ethnic Wear Clothing for Women Online at Wholesale Price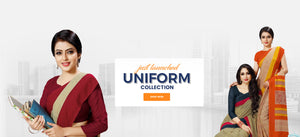 We have made a niche to choose by offering the best ethnic wear sarees and wholesale sarees to our customers. We invite retailers and wholesale buyers to purchase our bulk products,full saree catalog sets and take advantage of the opportunities that we offer and make the most of the opportunity to promote their commercial interests.
We deliver our products to customers without any hassle and ensure that all supplies are packaged very well. Our large warehouse allows us to store products and satisfy the numerous requests of our customers.
Our store
A-2, 2nd Floor,
2007 Regent Textile Market, Ring Road,
Surat - 395002 Gujarat - India
Mon - Fri : 10am - 9pm
Saturday : 11am - 9pm